Principal's Message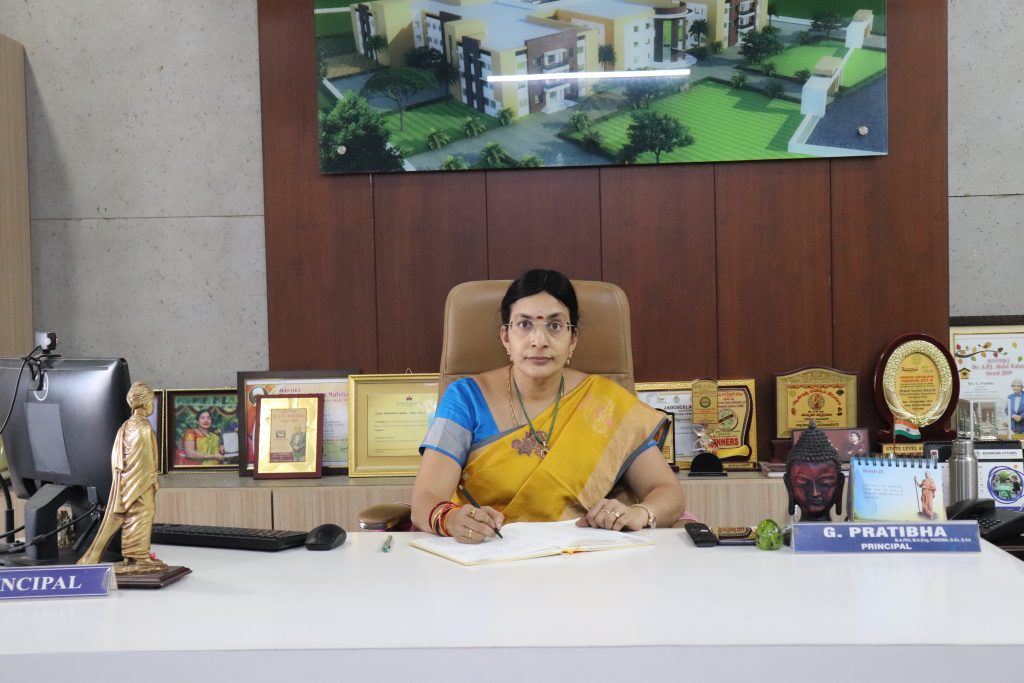 DEAR PARENTS OF SHLOKA,
At the outset, let me thank you for considering Shloka School as right place for holistic education your child. Let me share with you some of my beliefs about schooling.
Education means an all round development of human potential and personality – physical, mental, moral and spiritual. Education paves the path to knowledge and knowledge leads to wisdom.
We are known as a school that believes and focuses on a holistic approach to education. We mould and transform every student in scholastic as well as co scholastic activities.
We appreciate the parents who encourage and motivate their children because it has been our experience that children who are well adjusted and able to meet classroom expectation are the ones who get support at home.
We are the role models for our kids. Let us ensure that we exhibit the behaviour/conduct and moral ethics/values that we transform our kids to model.
Our school is the right place for holistic education. We inculcate moral values and make them strong, determined and concentric in studies/academics and as well as arts, music, dance and sports.
Swami Vivekananda Quotation: "Education is The Manifestation of The Perfection Already in Man".
Attach the utmost importance of school norms so that the child understands the value of discipline. It will lead towards the child's success which is the ultimate goal of education.
Lastly, maintain a cordial relation with the school and be respectful of your wards and teachers. Let us make a human chain with good spirit, ambience and togetherness transform ourselves towards global integrity.
On this final note, I take your leave and look forward to a long and fruitful association with you.
G.PRATIBHA
Principal